A Letter to the 12th District
Dear friends,
I am humbled to serve each one of you as your Senator for District 12 in the North Carolina Legislature. I sincerely appreciate the honor you bestowed me.
When I first told a friend that I was thinking about running for North Carolina Senate he asked me why I would want to do that. I explained that after serving as Harnett County Commissioner for eight years, I realized that some things could only be accomplished through the legislative process. As a conservative person, I feel that we have too much government in our lives today and we need to explore ways to lessen its role. I believe the best government is limited, efficient and best represented through conservative ideas.
North Carolina's 12th District is primarily a rural farming district and things are much different for us than larger municipalities. I have lived in Harnett County for 31 years, raised my family here, built businesses here and have come to truly appreciate the men and women who make up this district. The rural/urban interdependence, which is evident in our district, can not only improve our region for the better, but it can benefit all North Carolinians.
The three things that I have chosen as my legislative priorities are, jobs, education and mental health reform, with a specific focus on opioid related issues. These legislative priorities reside on a massive scale and will require collaborative statewide efforts in order to be resolved. I have shown at the county level that I can work with all people in order to form a resolution. I will do the same in Raleigh.
Our great state can continue to grow, prosper and become the economic engine of the south, while at the same time allowing North Carolinians the opportunity to enjoy a rural lifestyle. A place where they can raise their families and still enjoy the services, as well as the amenities available in larger towns.
As we begin this journey together in Raleigh, please share with me your ideas so I can represent you to the fullest and be your advocate at the General Assembly.
To stay up-to-date about our progress in Raleigh and to join the conversation make sure to connect with me here on my official website, as well as on Facebook, Instagram and Twitter.
It is a privilege for me to serve each of you in District 12.
Sincerely,
Jim Burgin
News
Thursday, January 10, 2019 12:00 AM
---
Friday, December 28, 2018 12:03 PM
Senator-Elect Jim Burgin statement on NC Senate passing the Voter ID bill.
---
Wednesday, November 28, 2018 11:12 AM
---
Thursday, November 22, 2018 10:24 AM
Happy Thanksgiving!
"I will praise the Lord at all times. His praise shall continually be in my mouth." -Pslam 34:1
Ann and I wish you a day full of blessings as you gather with family and friends to enjoy the goodness of God. From our family to yours, Happy Thanksgiving!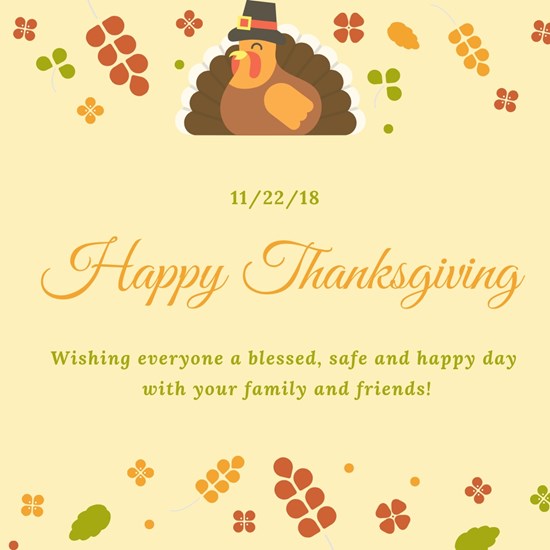 ---
Monday, November 5, 2018 11:29 AM
Triangle Apartment Association Political Action Committee Endorsement
It is an honor to have received an endorsement for the NC Senate from the Triangle Apartment Association Political Action Committee. Thank you for your support and your commitment to a "Brighter Future" for North Carolina.