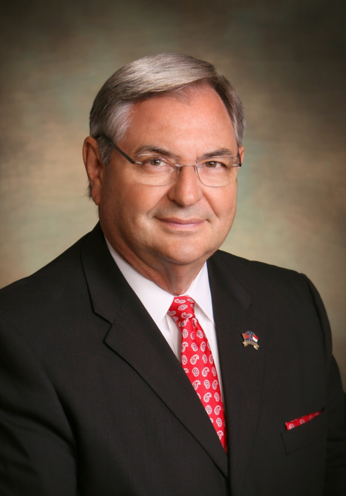 Senator Jim Burgin is a longtime resident of Harnett County and current President & Owner of C&D Insurance with two offices located in Harnett County. Senator Burgin also serves as Chairman of the Board to New Horizon Insurance Group and President of B.C. Property Inc. a real estate development company. He is also a partner in John Hiester Automotive which owns Chevrolet and Chrysler Dodge Jeep dealerships.
He is currently serving his second term in the North Carolina Senate. Before this, he served two terms as Harnett County Commissioner and served as Chairman three years.
Jim and his wife Ann have been married 38 years, and have three children and four grandchildren.
Jim was born in Knoxville, Tennessee. He attended The University of Tennessee Knoxville and graduated with honors possessing a Bachelor of Science degree in Business Administration
Memberships and Offices
Elder, Sunday school teacher and Life group leader Crossroads Baptist Church Lillington, NC
Board Member and Vice Chair Central Carolina Community College

Board member First Bank

Appointed by Governor McCrory to the State Health Coordinating Council 2015

Appointed by Governor McCrory to the State Retirement Board 2016
Past Board Member North Carolina Association of County Commissioners
Past Board Member and Chief Elected Official for Triangle Workforce Development
Past Board Member and Past President of Mid Carolina Council of Government
Past President Lillington Chamber of Commerce
Past President Angier Chamber of Commerce
Past President Angier Kiwanis club
Past President Buies Creek PTG
Past President Harnett Central Middle School PTG
Past President Agents Council National Grange Mutual
Awards and Honors
Order of the Long Leaf Pine presented by Governor McCrory 2016
M.H. "Jack" Brock Memorial Award
Business of the Year
Agency of the year
Angier Chamber Man of the Year
Kiwanis Man of the Year